On one of the first weekends that we were in Dublin, J and I took the kids to Dublinia, an museum billed as a Viking and Medieval Experience. It was walkable from where we were staying, situated slightly past Dublin Castle and Christchurch Cathedral and seemed like the sort of museum that would appeal to four children under the age of 8.
We hiked up to Dublinia in the drizzly rain following some different signs pointing out Viking locations. Turns out that is not about Dublinia at ALL and did not lead us there. Then we ended up at Christchurch and saw that there was a connector but that was not the way into Dublinia at all. After a little bit of getting turned around, we realized that we had to cross the street and enter Dublinia from an entrance on the opposite side of the street.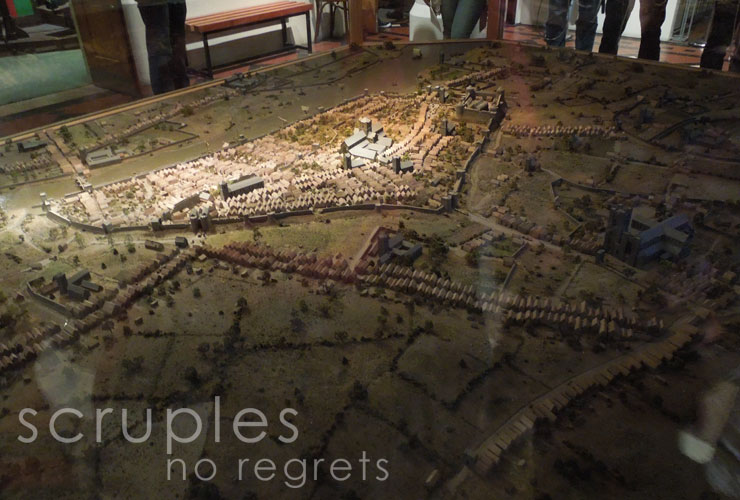 Once inside, the kids and J ran around reading about Viking life, including Viking boats and fighting gear. The kids tried on some medieval Viking gear for a snapshot (which would later prove a poor choice as I think we all got lice from the head gear). We wandered around and learned about Viking city life and what a viking home was like. There were lots of statues around depicting Viking children or adults, often creepily crouching down in the back of the room.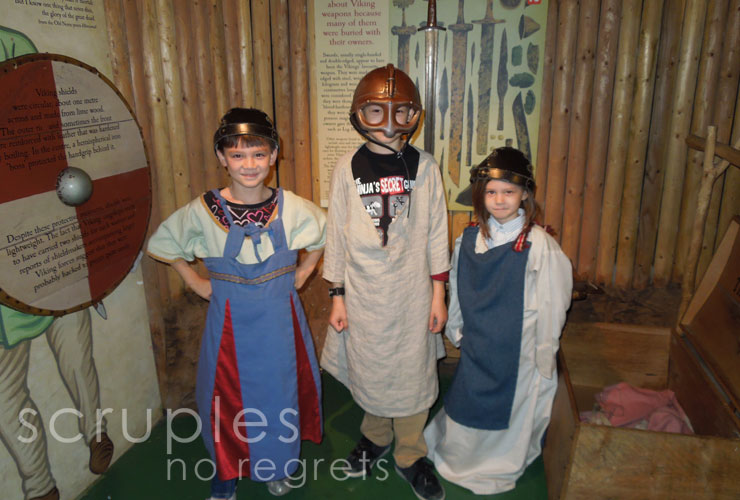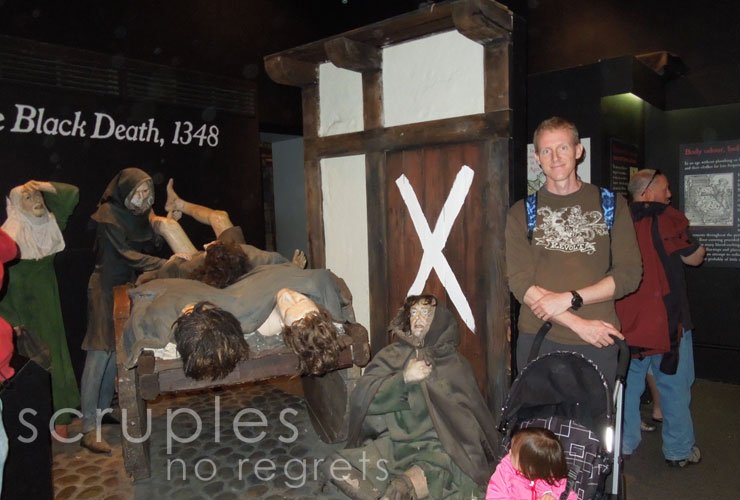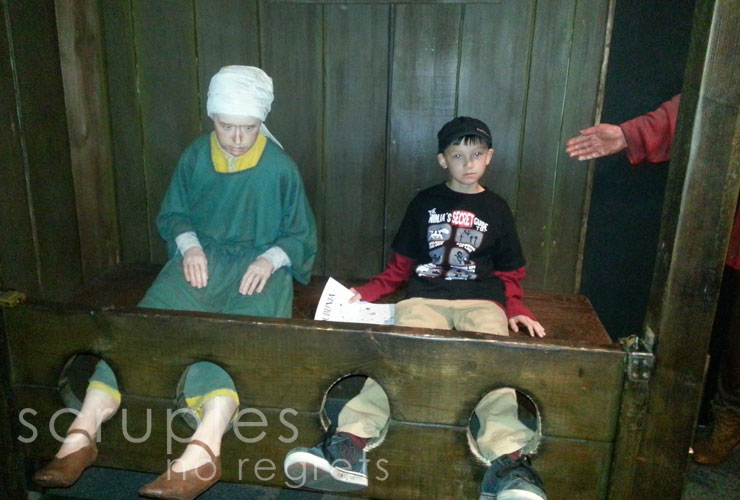 We learned about how Vikings did pooed. Extremely interesting to the children as there were quite loud "special effects". There was an interesting exhibit on Viking death from things like the plague and had all sorts of scary looking people depicted. There was a woman dressed in medieval garb who told the children some interesting medicinal things they would have tried at the time. I don't actually know what she said because I was busy wandering snapping photos. But they seemed enthralled.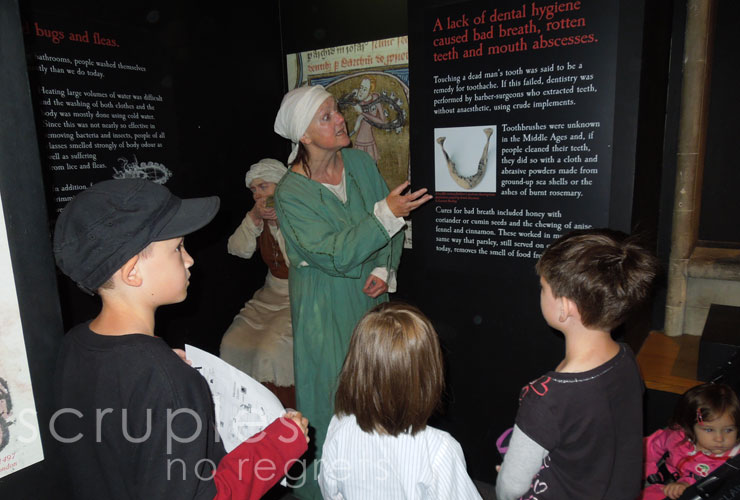 I really enjoyed an area where we wandered through an actual Viking "village" that seemed to depict what life was like with the houses and village streets. J and I particularly enjoyed bringing up Lulu up close to the figures who all seemed to have gruesome expressions to see her reaction. She, of course, never reacted well and we would quick snap a photo. Pretty sure she's going to me pay for this when she's 15 and sees these photos again.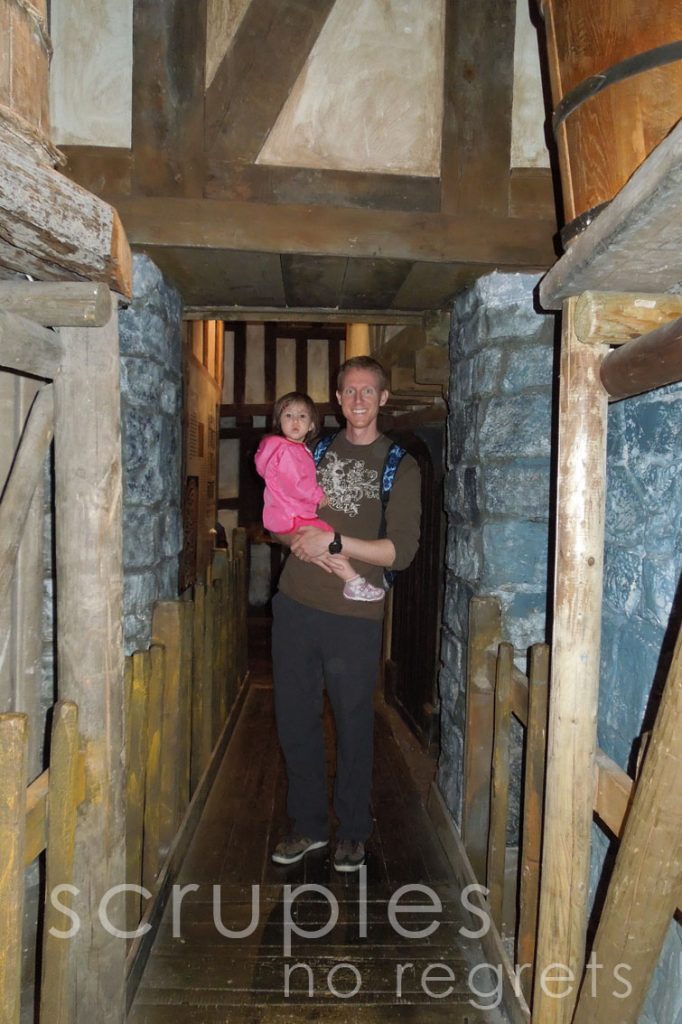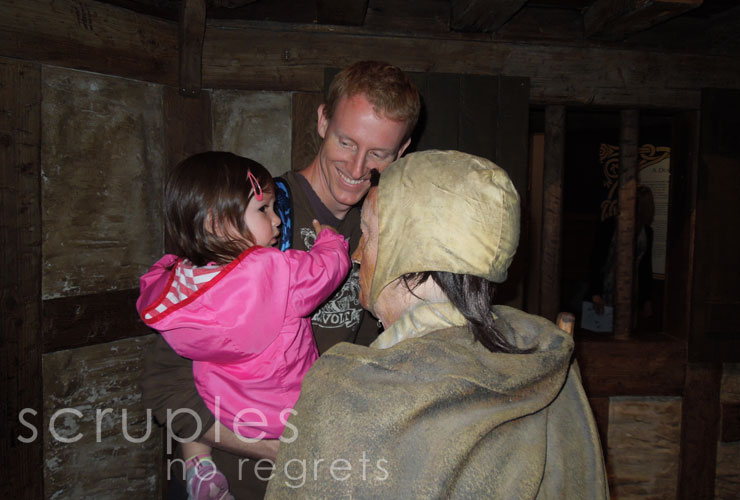 After all that, we climbed all the way up the bell tower for some photos, descended to the gift shop to stock up on Viking helmets, wooden swords, and shields, and then walked across the connector bridge that brought you to the foyer in Christchurch. All in all, good fun with kids (and even without). Educational and interesting information on what medieval Dublin was like.