An American expat friend is saying goodbye to her Irish journey soon. So, myself and few friends decided to help her celebrate her exit by trying out a new noodle bar in Dublin. My friend and her family have spent time in Japan and the Philippines before coming to Ireland. So, they were familiar with the deliciousness of a steaming bowl of ramen. She and her husband had checked out this newly opened noodle bar in Dublin a few weeks prior, but she hadn't been too hungry at the time and wanted to come back for a second try.  Her husband had proclaimed it the best bowl of ramen in Dublin.
So, that night it was just my friend, me amd my friend, Kaman. Kaman and I are self-proclaimed foodies. Kaman is more of an actual foodie with actual knowledge of food and making it. I'm a foodie in that I like to eat copious amounts of food and I enjoy trying new food and restaurants. Our little party of five had dwindled as the day went on. One friend had work commitments pop up and another had a new baby which can get you out of all sorts of thing including slogging out in a the wet, dreary evening in search of a hot bowl of ramen.
Now, I am NOT a ramen expert. I am a pho lover and can easily distinguish an excellent bowl of pho from a mediocre one. Likewise, I'm also pretty finicky about a good bowl of Bun Bo Hue, Hu Tieu Nam Vang, Mi Thap Cam, and Bun Rieu. All vastly different and delicious Vietnamese bowls of noodle soups. But I'm sort of hazy on the differences of some of the other Asian bowls of noodles and have only had a limited sampling of things like ramen and udon. I've only tried my first bowl of spicy Korean noodle soup and Korean japchae in the past year. I wasn't really familiar with ramen and just assumed it was a type of Japanese noodle that had many reincarnations.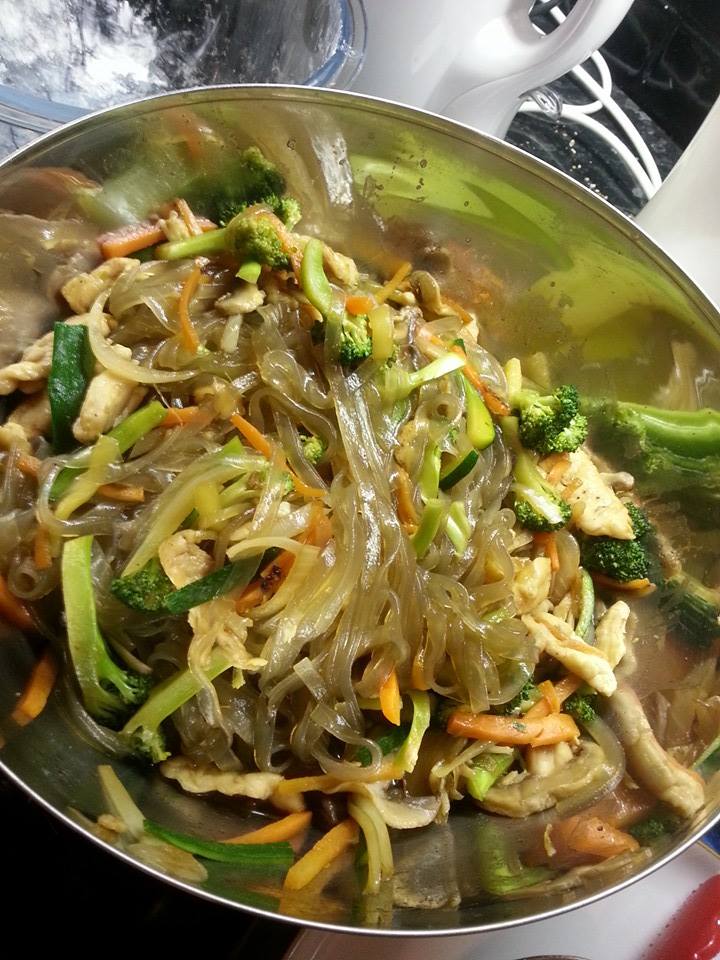 Several months ago, Kaman had invited me out to try some Tonkotsu ramen at a place next to the Liffey that was a bit disappointing to us. There, the broth lacked depth and we found the meat fatty. It wasn't terrible, but it wasn't great and I remember telling J when I got home that maybe Japanese noodle soups weren't my thing. They just didn't seem that interesting based on the bowls I had tried. I should stick to pho and Vietnamese soups.
So, when we decided to go to the Noodle Bar, I was definitely interested, but sort of thinking that maybe I'd be blowing €15 on a bowl of salty water. But hearing people say it was the BEST ramen in Dublin plus it was a friend going away swayed me, and I rsvp'd a positive for the evening.
I arrived about 20 minutes too early for our booking. I could have gone in and waited, but since it was a dreary and pitifully wet night, I thought I'd just walk around the block to kill some time before I went in. The Noodle Bar is located in the back of the Kokoro Bento Sushi restaurant on South William Street. For 7:45pm, it was dreadfully quiet and there weren't a whole lot of people walking around. As I came up to Coppinger Row, the noise level went up as Grogans and Pygmalion were full of festivity and people standing or sitting outside having a drink.
When I had made it back to Kokoro, I was seated by a friendly server at a bar-height table and booth. The lighting was cozy, but the booth was a little high for coziness (I find out later it is suitable for hunching over your steaming bowl of ramen!). I waited for about 5 minutes before my friends appeared and we excitedly reviewed the menu. We were excited! The noodles were made in the restaurant and the options seemed simple enough. We never really considered the salmon, chicken, or vegetable ramen that were on the menu. We were definitely there for the pork broth that promised to be a thing of beauty – simmering for 14 hours with handmade noodles!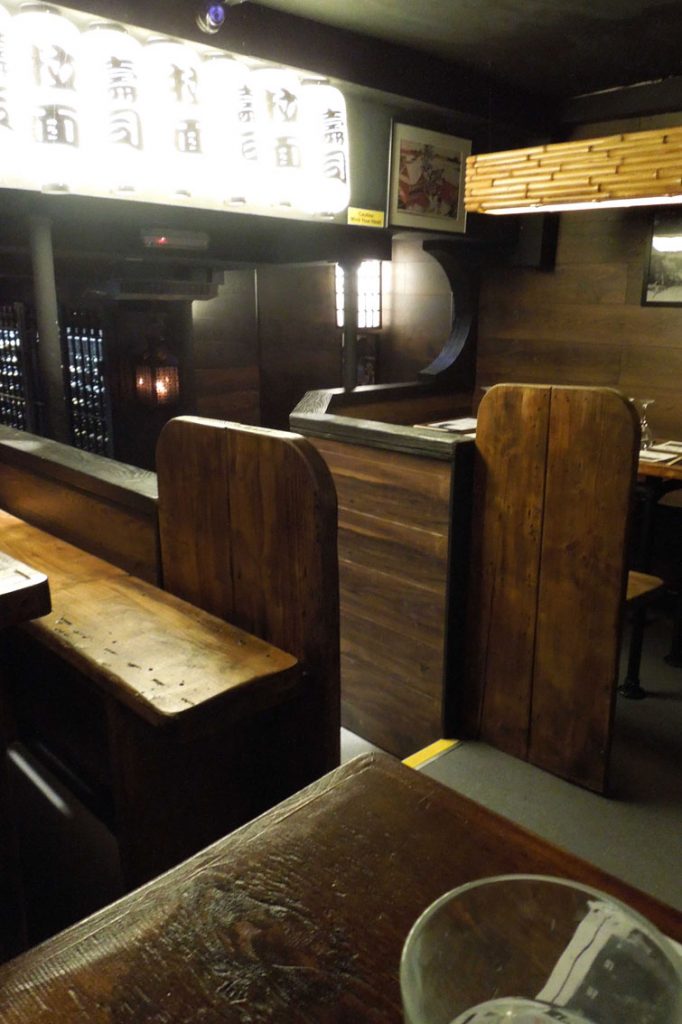 I decided to go with the traditional Tonkotsu ramen which came with slices of braised pork belly, bamboo shoots, bean sprouts, spring onion, and an egg. The other girls decided to try the Tonkotsu ramen black which didn't have the bamboo shoots but had black garlic oil and a seaweed garnish. The Tonkotsu ramen black came out first and looked really good! I told my friends to start eating first. I mean, don't miss out on the steaming hot broth on account of me! But they waited and a few minutes later my bowl appeared.
Well, I haven't tried all the ramen options in Dublin, but it was really fantastic. The broth (which is also the most important part of Vietnamese noodle soups like pho) was amazing and full of flavour. There was a lot of depth to the broth. The bamboo was tender, but with just enough crispness. The pork belly was tender, full of flavour, and not fatty at all. Even the egg was seasoned and full of flavour. Each bite was magnificent as you guzzled down gulps of that golden liquid with the perfectly cooked noodles – tender but just enough of a chew to them that they don't go soggy and mushy in the broth. My friends raved over their black versions and said the black garlic oil was a fantastic edition. We each ruminated on how to recreate this fantastic bowl at home and wondered if we'd have room to kae-dama (ask for refill) for our bowls. Kaman cursed that she had a late burger lunch at Bunsen and we all vowed to come back.
Satiated, we fell back from our bowls and wondered if they offered takeaways of this amazing stuff. What would be the logistics so that you could recreate this amazing bowl at home? Just at that moment, a server walked up to the table, and she said they did offer takeaways and could give you the broth separately. With a separate broth, you can take it home, make up the ingredients they give you in a nice heat proof bowl, reheat the broth to a boil and pour it over your bowl for your own bowl of deliciousness in the comfort of your own home. (It's also how they serve takeaway pho – keep separate the noodles and toppings from the broth).
We left vowing to return because it was the best. damn. ramen. At about €14-€15 a bowl, it's more than I'd expect to pay in the US, but a reasonable amount to pay for an excellent steam bowl of soup and noodles in Dublin. Now, I only wish you could order some sushi from up front and that there was a Noodle Bar in my village! I think I will try this recipe to make some ramen at home: http://norecipes.com/tonkotsu-ramen-recipe.