A few nights ago, while the weather was warm and humid, I had the chance to dine at the French restaurant, Le Maison, on Castle Market in Dublin 2. I've walked past this little place many times, but I'm usually with the children and it doesn't not give off a bring your giant family kind of vibe. But it also looked very cosy, intimate, and elegant that would be suitable for a date night. I went to meet a group of ladies with whom I volunteer my time for an expat organization. It was the end of the year dinner to celebrate the group's hard work and efforts from throughout the year. I sort of felt like a tag-a-long as I had only replaced someone in the group in April when she moved back to the US.
The restaurant was packed and our table was set upstairs where there is slightly more room. I'm not too familiar with French Cuisine outside of the street foods and French pastries. So, this was a bit of a cuisine adventure for me. When we finally got the chance to order after everyone had arrived, I ordered the scallops as a starter and the fish special as my main. The scallops were really amazing and perfectly done and gorgeous. The fish was lovely too, but I should have chosen the duck breast which looked amazing on my friend's plate.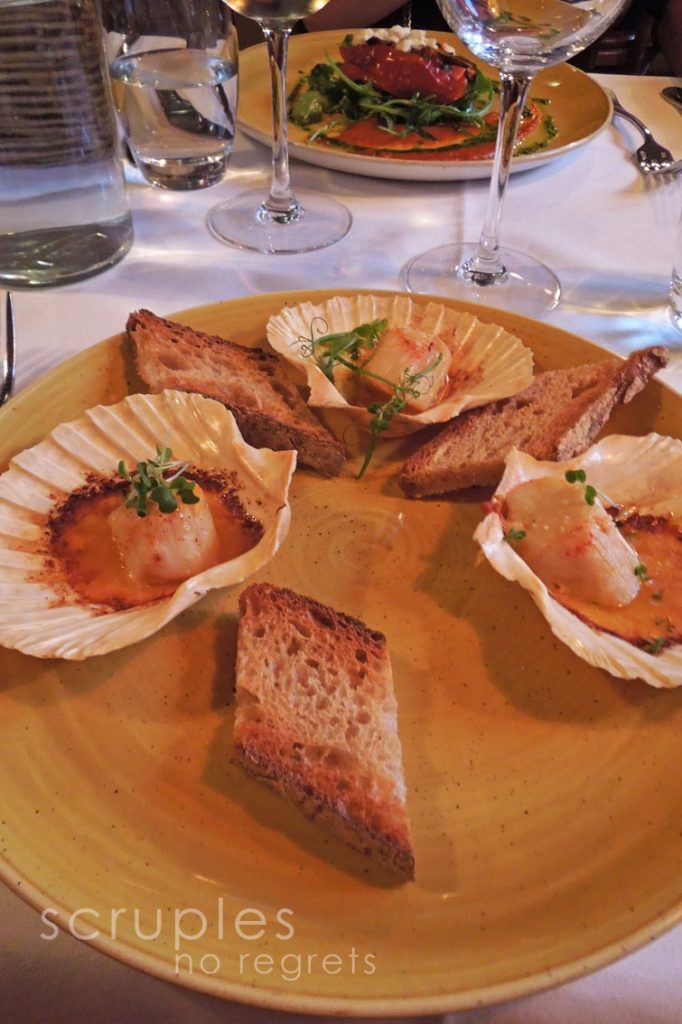 She ordered a plate of escargot which I have tried before in a French restaurant in Seattle. I told her that I didn't love it when I sampled it before, recalling that it had a very grassy kind of flavour. She urged me to try again, determined for me to change my mind since she loved them! I tried one, and it was much better than the ones I had tried in Seattle, but I am not sure I would order an entire plate as my starter. While I was chewing, I just kept thinking about all the snails that come out onto the rock walls and our sidewalk in the spring in their little brown and black spiral shells.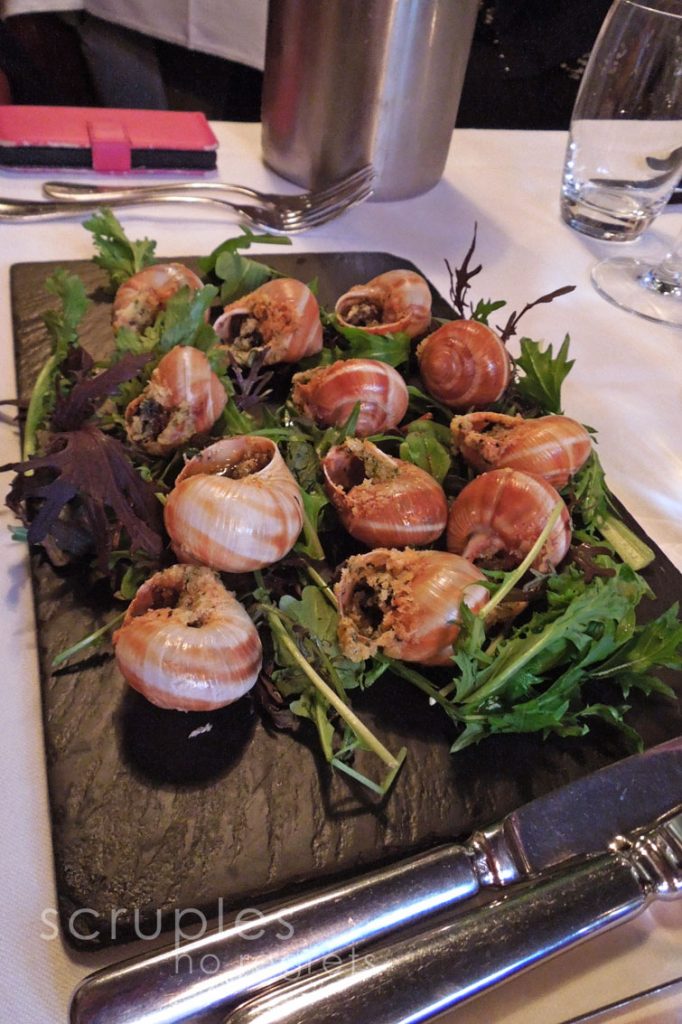 It was a lovely evening with lovely ladies enjoying many bottles of delicious wine and wonderful food.