Officially acclimated to the warm weather, we set out early to Old Town hoping to explore a few things before our scheduled tour at the Prague Astronomical Clock. I really love Alphonse Mucha and have admired his artwork since I was in high school, collecting books of his artwork along the way. So, we set out to see the Alphonse Mucha museum first. It was a small museum and didn't allow any photography, but I really enjoy seeing his paintings and sketches in person. The kids and J were good sports and quietly looked around although I'd have to say that little Lulu Belle gave me a heart attack a few times as she darted around and chatted up strangers.
After the museum, we had a bit of pizza at a lovely place across the street. They were helpful and seemed charmed by the children. So, different than our experience in Munich where we and the children were yelled at several times. Maybe they weren't yelling? Maybe the German language just made it sound like they were yelling at us. Either way, it completely soured our opinion of Germany.
 Prague Astronomical Clock Tour
Bright and early, we set off for the Prague Astronomical Clock tour, our tickets booked the day before. We checked in at the front desk and they instructed us to go upstairs to wait.  A group of people were waiting at the starting spot for the tour and we waited until our guide appeared. He took us first into the chamber behind the Astronomical Clock in which we could see the Apostles who "walk out" in a processional every time the clock strikes on the hour. We weren't able to see the figure of death, but it was interesting to see the apostles. The mechanical structure of the clock was fairly simple and due to the age of the clock, we weren't able to see all the mechanical bits of the clock itself. It was all visible through a small glass doorway. The children were a bit disappointed not to be able to see behind the clock and see all it's mysterious cogs and gears like in the movie Hugo, directed by Martin Scorsese.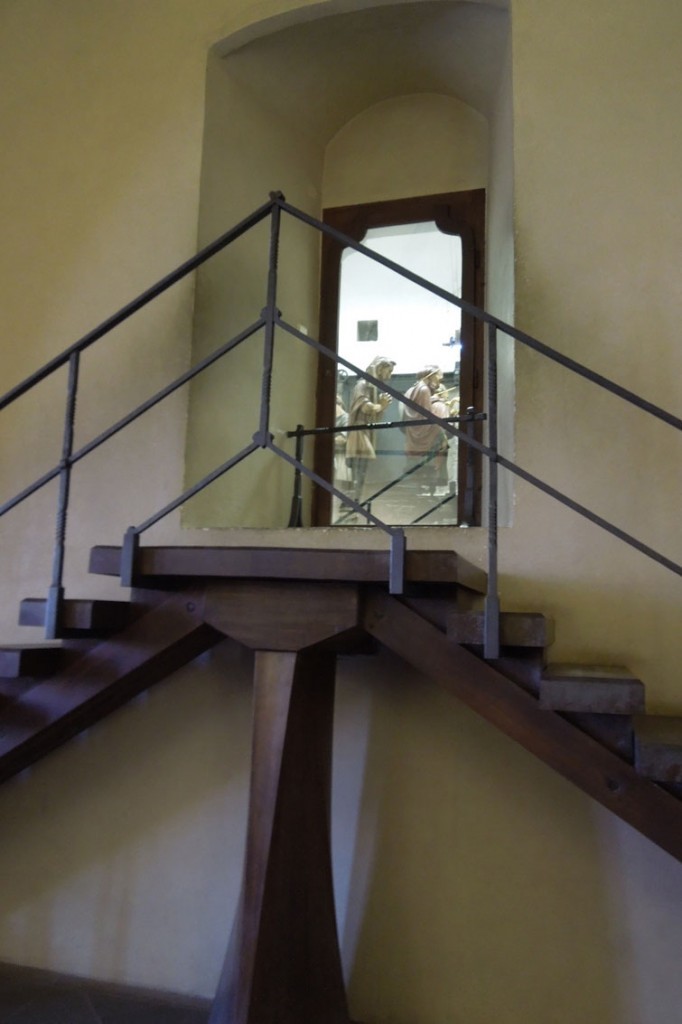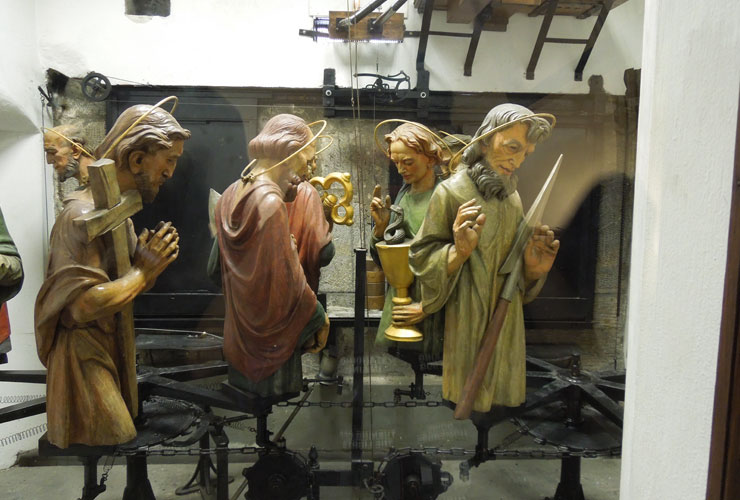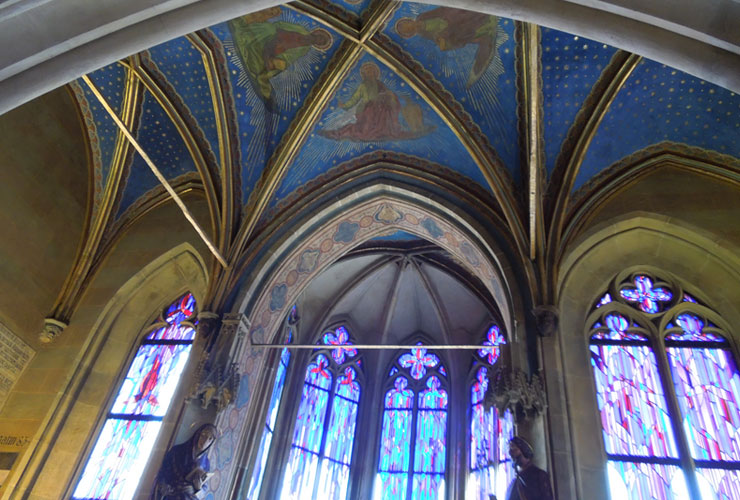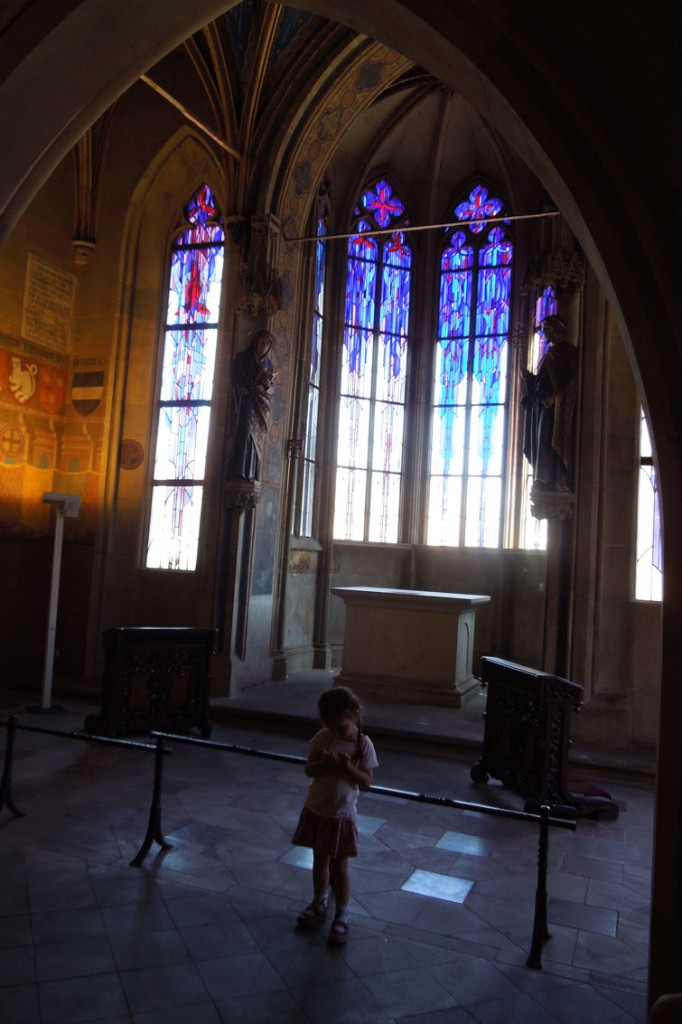 After we left the chamber with the clock, we went through several other rooms and saw different artifacts like the golden shields and exposed medieval walls. However, the building is still actively used as the Town Hall and they had integrated the old with new to make each room functional.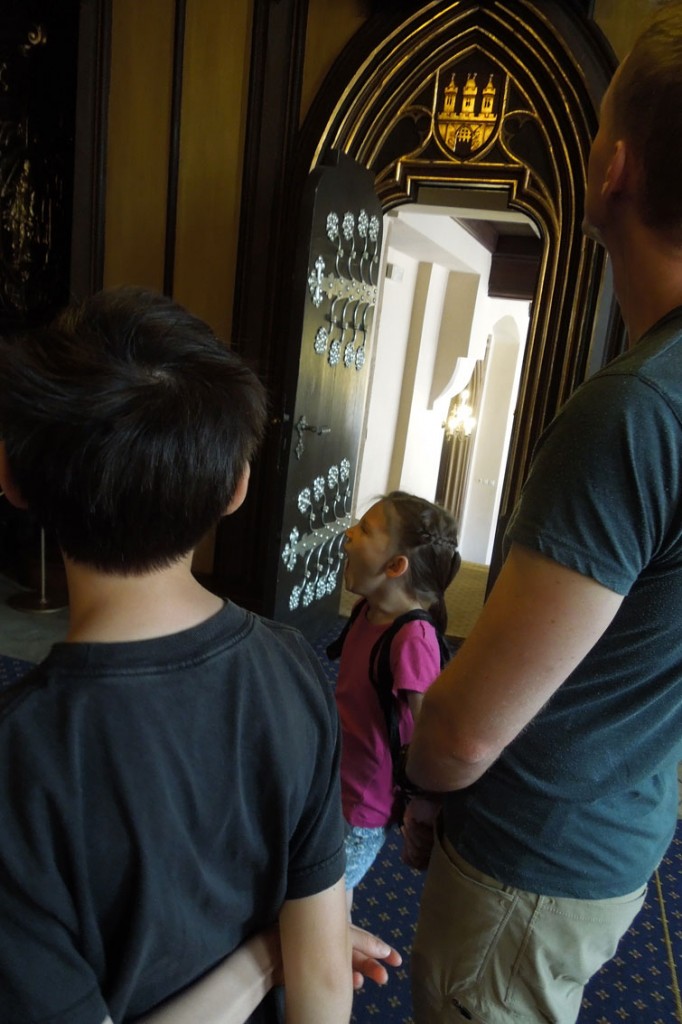 You can see Miss Piggy is highly engaged in the tour. Not yawning AT ALL.
Once of my favourite parts of the tour was the two massive oil paintings in the sessions chamber.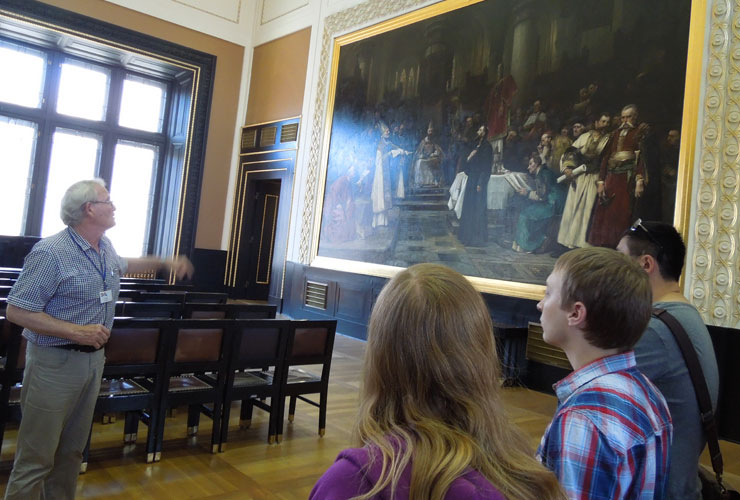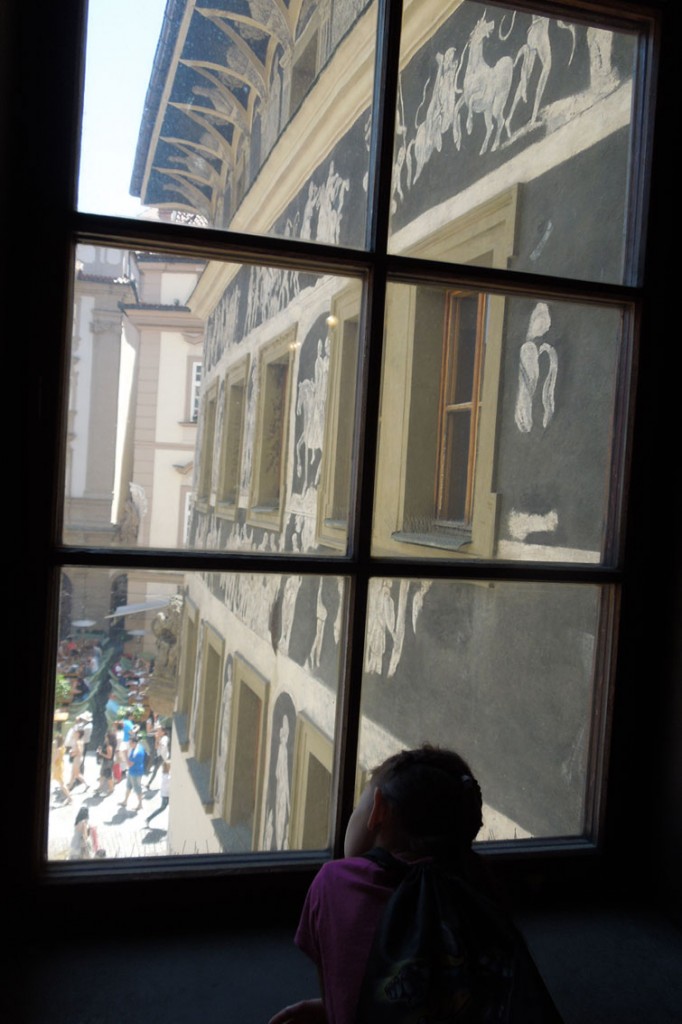 We wandered through a variety of hallways and rooms and then we finally got to descend into the