We went to the Dublin Zoo the first time during our first summer here in Dublin. Without a car, it was a trek that included riding up the Green Luas, a walk across the city centre, getting on the Red Luas to the Houston stop and then walking across a good portion of Phoenix Park before arriving at the zoo. On that day, the weather was gray and drizzly which we didn't mind. We enjoyed the zoo and it reminded us of the Woodland Zoo in Seattle, Washington, in everything from size to overall layout.

During our visit, it rained heavily for a while and we hung out in the historic Roberts House with a free flying aviary. The pretty Victorian building was interesting and the children enjoyed looking at the bats and birds.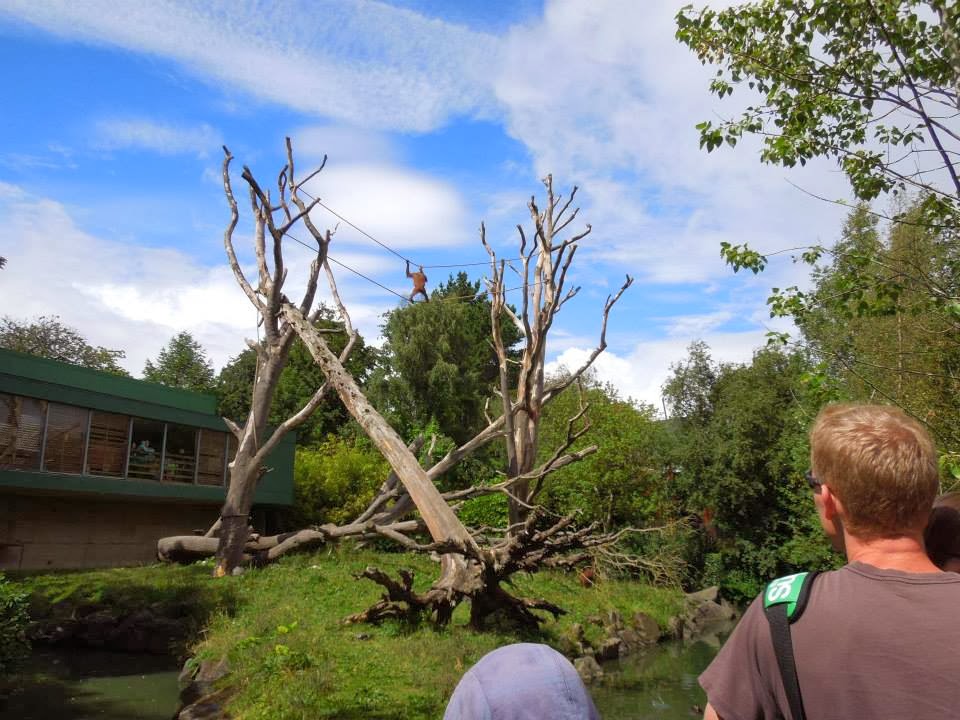 Zoos are not my favorite place to go because I generally don't like seeing animals in captivity. I understand that zoos help generate public interest in conservation and also provide homes for animals that cannot be returned to the wild or for endangered animals, but it's still depressing to look at animals trapped in small faux habitats staring out at small children licking ice creams and riding in buggies.
Generally, my children enjoy going to zoos primarily for the adventure of trekking around and following the zoo map. They enjoy certain animals and look forward to an ice cream cone at the end.
On our second trip to the Dublin Zoo was this July, we were able to get in free because a friend had a membership pass and free passes. Yay! This was also great because we got to bypass the line and walk over to the 'Members' line and get in more quickly. This trip was also different because we now have a car and I was able to drive us all up to the zoo (5 kids, 2 adults). The day was also very warm and sunny which turned out to be the biggest problem for our kids who are used to overcast rainy weather (in Seattle and now Dublin).
Most of the day was spent with the kids whining for ice cream and darting from one shady spot to another! The highlights of the zoo were seeing the new baby elephant. Princess L is two. So, she is now able to walk around and enjoy a lot more of the sites. She is also very interested in the animals which definitely made the trip much more enjoyable.
We did stop for ice cream and found out that if you go the food stands toward the end of the day, the food is significantly discounted! Pretty sure they want to get rid of everything, but it was definitely a plus for us! Very good when you have 5 kids to feed. So, we ended up with a feast of chips, sausages, chicken goujons, and ice cream.