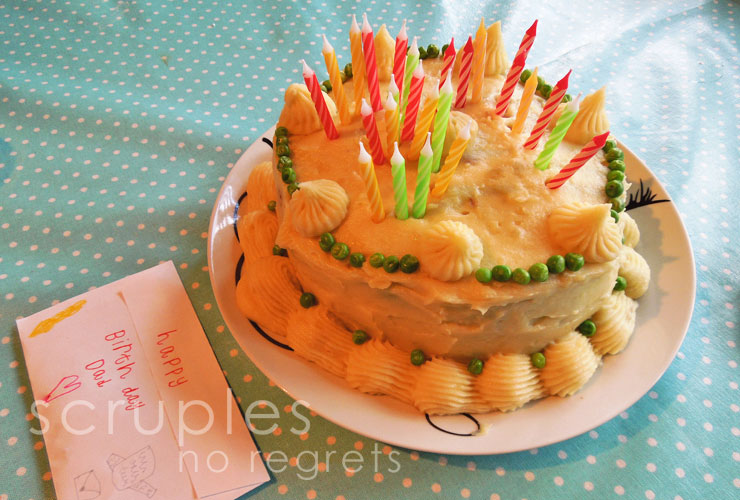 When J's birthday came up, I asked him what he wanted for his birthday….dinner out? A party? He told me that he wanted a birthday meatloaf cake.
Now, I've attempted this once before and a friend of mine and I semi-frequently exchange ideas for savoury cakes. Since J has given up sugar over 10 years ago, we've pretty much given up on cakes and cookies in our house except for whatever I buy as treats for the kids. When we lived in Seattle, I got this idea for a meatloaf cake when I saw a picture somewhere on pinterest. It turned out okay – I didn't make enough mash. So, I had trouble covering the entire cake.
So, with experience in hand, I attempted again to make him his meatloaf cake. This time, I used my round cake pan (since I only had the one) so that I could make it a layered cake-like creation. I baked up the meatloaf with a recipe I found on pinterest and made a giant bowl of mash season with salt, milk, cream cheese. It was a good sturdy mash and covered the meatloaf beautifully. I layered some ketchup on top of the meatloaf layers. By the time I put on the second layer, I realized that this was going to be a GIANT cake!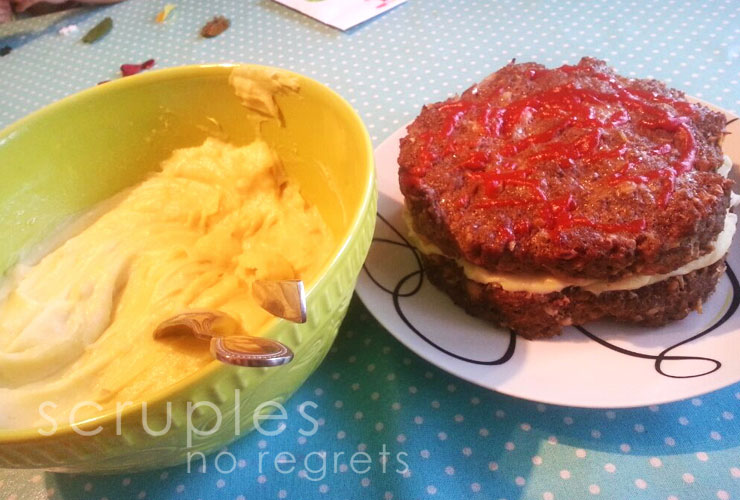 I spread the mash over the second layer of meatloaf and covered the entire cake, smoothing all the mash down as I went. Next, I scooped some mash into my piping bag with a big tip and piped on a border and decoration on top. I added some thawed frozen peas around the cake as decoration and wrote Happy Birthday in ketchup. It was beautiful.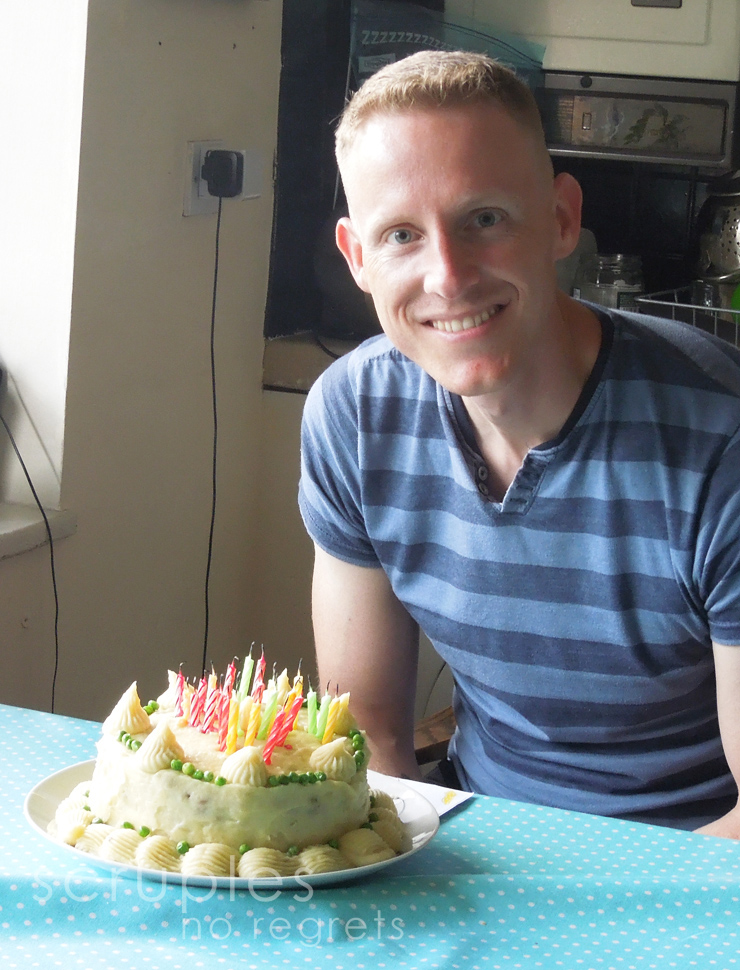 J was very excited to eat his fancy meatloaf cake. I think you can see Lulu's expression in the photo below. Pretty much summed up what all the kids (except the Puppy) thought. Happy Birthday, baby!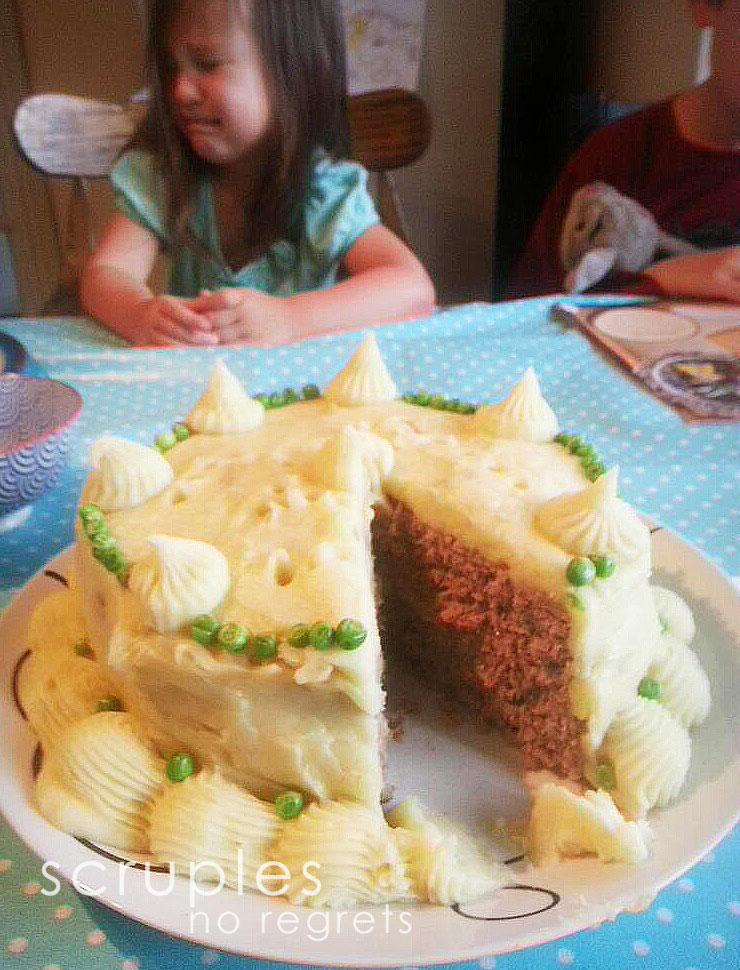 If you'd like to try to make this cake, here is a recipe that should work! http://www.tasteofhome.com/recipes/layer-cake-meat-loaf