In celebration of surviving 12 years together, 4 kids, 1 mortgage, 1 transcontinent move, 1 transatlantic move, we decided to get a babysitter and go out for dinner and drinks. Exploring the nightlife of Ireland has been mostly left to each of us individually going out with friends due to the high cost of babysitters. So, this was special for us!
We decided on Yamamori Izakaya which is more of a bar but we liked the idea of sampling a variety of different Asian dishes – they coined their Japanese style tapas menu as Japas! I always vote for ASIAN when we go out! And I always want to go to places that serve food that I find impossible or difficult to make at home. No fried rice, please.
Since it was our anniversary, I insisted that J book our reservation since I book 100% of our date nights and travel. After a lot of reminding, he finally made a booking and I booked the babysitter. Luckily, our babysitter is one of our neighbors. So, we didn't need to worry too much about driving her home since she could walk! I love that we are able to go out of the evening and each be able to have a cocktail without worrying about a designated driver.
Yamamori has several different locations all within close proximity to each other. I guess the Dubliners love their Japanese food! This was our first chance at one of their restaurants. Our booking was pretty early – 6pm and we we were seated promptly in the front seatting area near the window. Since we don't get the chance to go out too often as a couple, we splurged and ordered pretty much something from every section of the menu. I love seafood, but J isn't a huge fan of the shrimp and crab which was easy to accommodate on their varied menu. We ordered chicken, seared Ahi tuna, Agedashi Tofu, Mixed Shu Mai, sushi, rolls! Our table was entirely too small to accommodate all the food!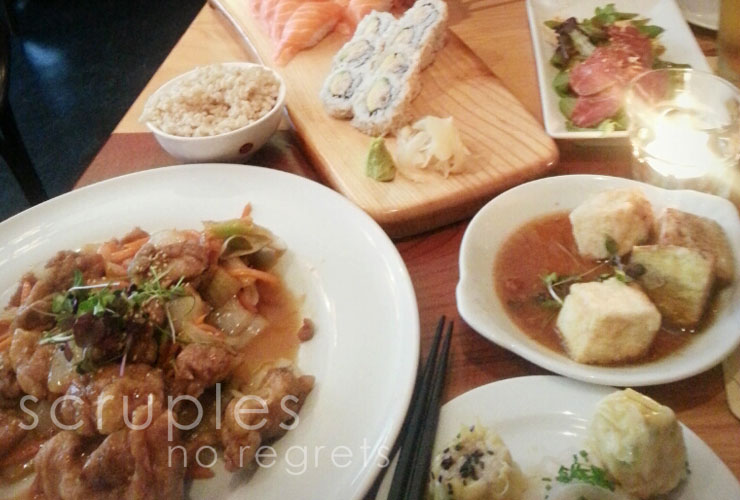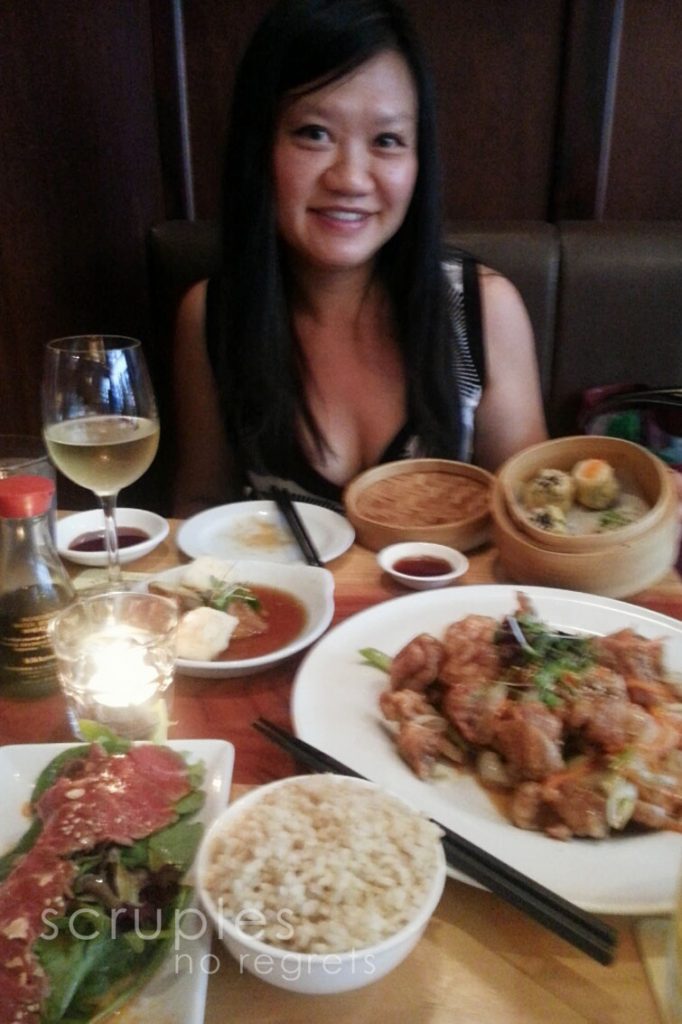 We ate all of it. Not one little bit was left! We were stuffed!
We decided to walk around for a while to work off some of the food and ended up on the north side near the train station. It seemed to get a bit sketchy. So, we headed back toward the Jervis Shopping center and back over the Ha'Penny Bridge and the Liffy. We decided to stop in the Merchants Arch pub for a drink and to listen to the live music. It was packed with tourists. No one was actually Irish except maybe the performers and definitely not any of the servers. It was a nice night though and we enjoyed ourselves. To many more, baby!