June seems to be the season for goodbyes in the expat world. During the year, people come and go, but in June, there is a mass exodus of friends and acquaintance as people complete their work assignments and move home or to their next post. I think June is so popular because many families with children try to move at the beginning of the summer to avoid moving their kids mid-year in the school year.
This June was no exception except that now I wasn't the newly arrived anymore but had been here long enough to make friends with many who were finishing their 2 or 3 year tours of Ireland. One of my friends is moving back home to the US after ten years abroad in various posts and she asked me and a couple of other friends to join her to tick off one of her Ireland Bucket list places – the Museum of Fashion Icons located at the Newbridge Silver showroom. Newbridge is about an hour drive from where we live in Dublin and a mini-road trip on a Friday meant that I would need to take Lulu with me and let her play hooky from school. Luckily, pretty dresses was right up her alley and we drove to meet my friend and another friend and blogger, Kaman, at the museum at 10am in the morning.
At 10am, the Newbridge Silver showroom was surprisingly busy. My friend was already there and we browsed the displays of silver and ornaments before Kaman arrived and we went upstairs to the museum.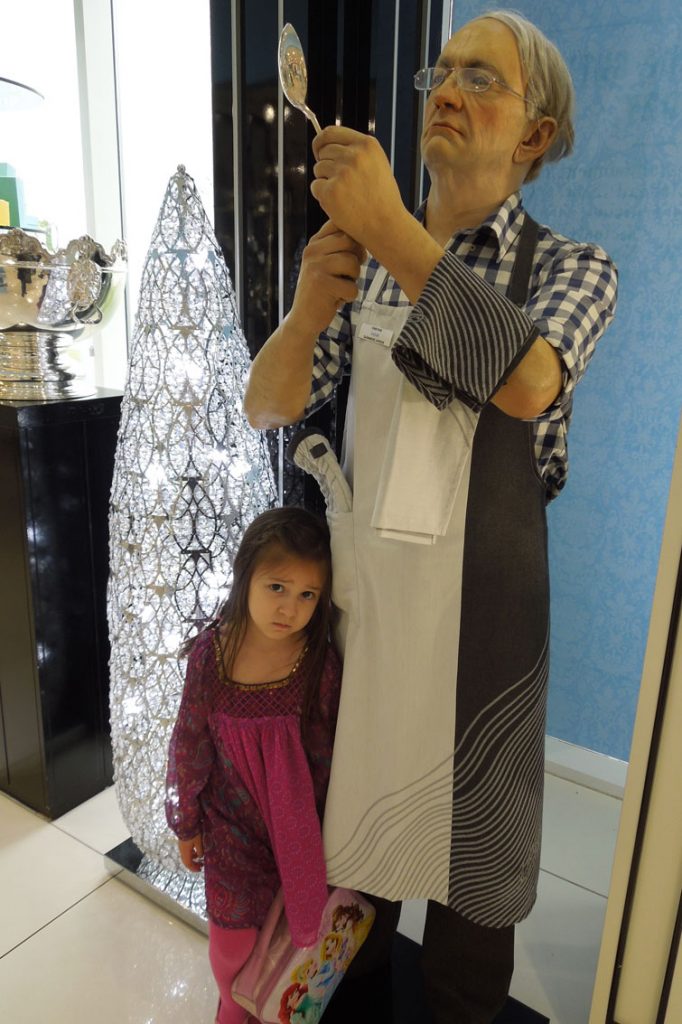 Lulu was in heaven as soon as she saw all the beautiful dresses. She ran around from dress to dress exclaiming, This one is my favourite! I started snapping a few photos and soon she was posing in front of each dress – laying across the narrow sill like a 1930s movie siren. The collection was quite impressive and had dresses from Marilyn Monroe to Princess Diana to Michael Jackson to Victoria Beckham. Thanks to my mom's love of old Hollywood glamour and old movies, I knew every single Fashion Icon and actress and had seen every movie showcased. Those endless hours of watching old movies on Sunday afternoons has finally paid off!
After the museum, we drove over to the Kildare Outlet Shopping Centre and had lunch at the little French bakery. The food was nice but a little pricey for what we got. It was still too early for lunch and I ended up getting this eggy brunch and bread dish. Lulu got a giant bowl of fruit and didn't stop talking during the entire lunch.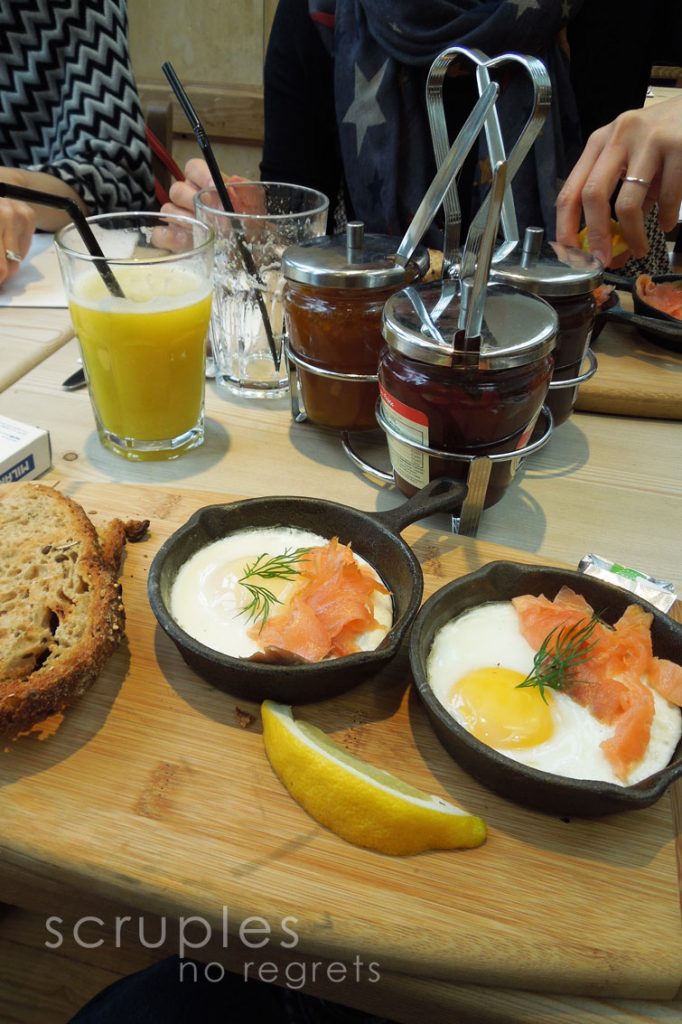 After brunch, we headed over to the shops. My friends split off to do some really shopping (since they were sans kids) and Lulu and I checked out some of the shops. Most of the shops weren't too interesting to us, but we looked around in the Cath Kidson shop and took a lot of photos of Lulu with the big pots of flowers everywhere.