On a rare afternoon outing, I met one of my good friends in the city centre for some lunch at one of our favourite sushi restaurants in the the heart of Temple Bar. Banyi is an old favourite in our group of friends and several of our Japanese American friends have declared it the best sushi in Dublin. This was my friend's first time at Banyi and she was itching to use a voucher that she'd picked up from DealRush that offered a delicious meal for two for €20 which included a starter, main, and dessert off a limited menu. The selection is always decent off their limited menu. So, we've used these vouchers several times over the last couple of years.
Today, we added a sushi and sashimi platter to our lunch and enjoyed a sunny afternoon before returning to our shopping. Since we booked a table for 12pm when the restaurant opened, it was fairly empty and our order arrived promptly. Generally, the service is always very nice here.
We started with some ahi tuna, these tiny tempura seaweed packages filled with minced beef, and our sushi/sashimi platter. The sushi is always my favourite, but the ahi tuna was nice. The little tempura fried seaweed packages weren't our favourite, but fun to try.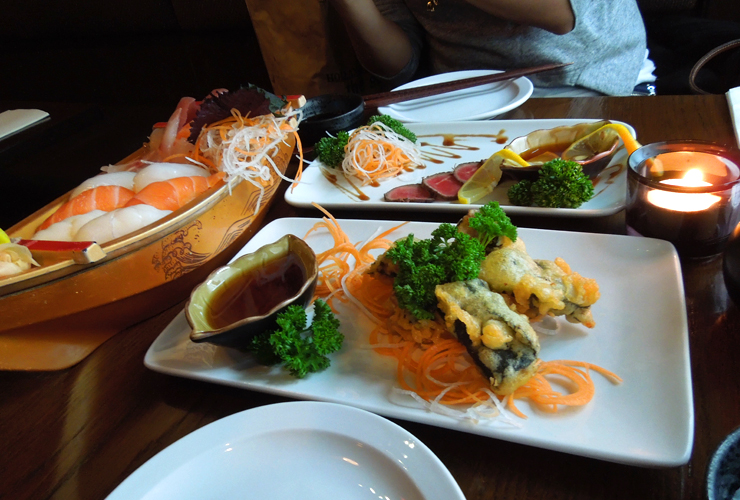 The GIANT elaborate sushi rolls never disappoint and were filling and delicious.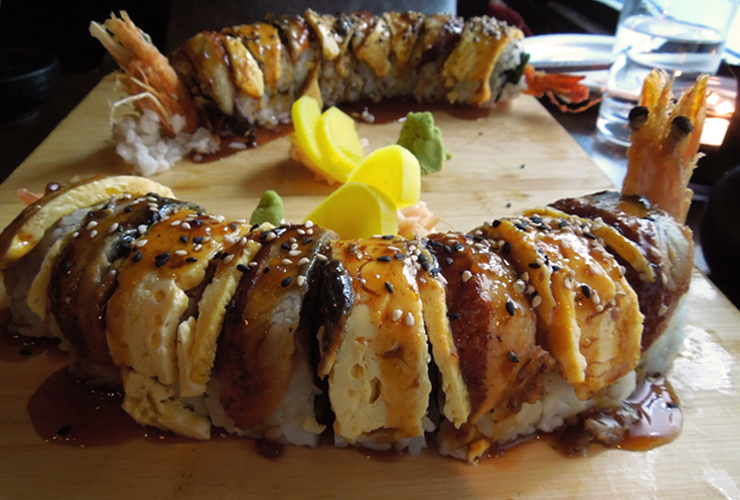 I'm not a huge fan of sweets or desserts, but I always opt for the Matcha Crème Brûlée whenever I'm at Banyi. I love cCrème brûlée and this matcha version is delectable. The friendly host highly recommended the Green Tea Fondant served with Red Bean Ice Cream that my friend had, but we both preferred the crème brûlée. Delicious!